/ Featured
Inaugration of Tahaan's New Office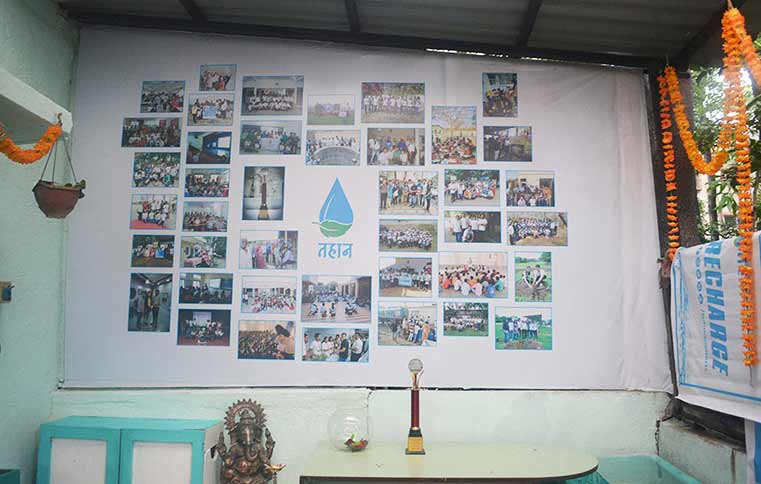 3rd August 2019, Pune 5PM
Rain kept its pride by showering continuously throughout the day and the traffic in the city was profuse. Members of the TAHAAN team were steadily making their way to a place- 17/A, Milan Society Rd., Mayur Colony. Drenched with rainwater but more with joyous occasion that was awaiting.
Fast-forward to 5:45 pm, everyone present were expressing themselves about what the felt about their journey with TAHAAN. Ravina (co-founder of TAHAAN) was describing everyone how the founding members used to meet at various places to hold the meetings.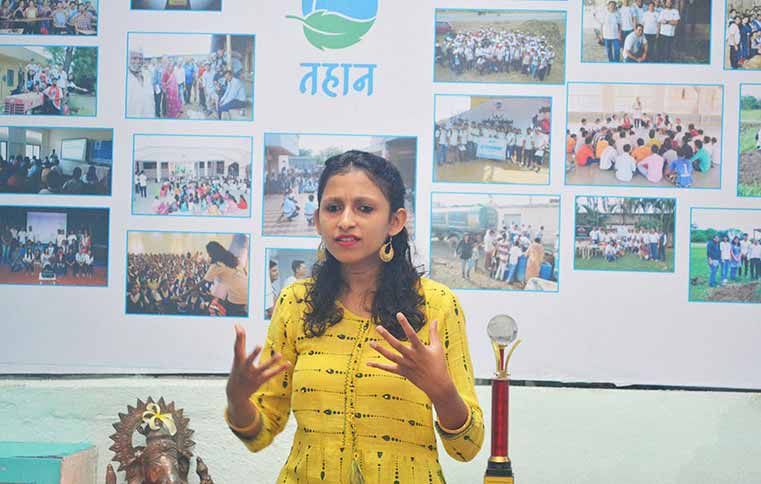 Kickstarting from New Poona Bakery where near about 20 people had gathered to hold the first meeting ever, on the expense of a few veg puffs which provided these people the place and the limited time in hands.
The journey had begun. A few days later, came back the same old question "where to meet". Now, you cannot always go for food to buy you the place and time, afterall, these people had to build and run an NGO. Conclusion- a successful meeting was held in the hustle and bustle of Sambhaji Park, JM Rd., economical and sustainable way out of the question.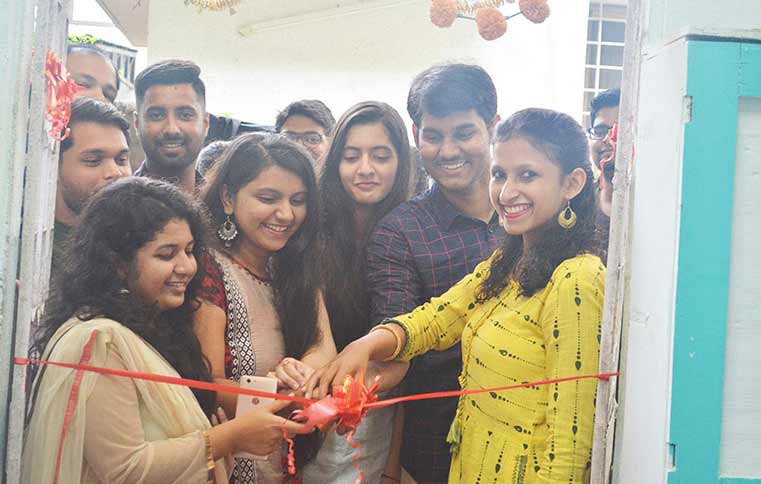 Venue for meetings kept rotating from public places to private households of the members and no one's house was spared. Hail the spirit of the TAHAAN. These guys always had a way out for a meeting place.
The events kept happening from numerous tree plantation to distribution of water filters, water wheels, etc. The Team was in full swing event-wise as well as office venue-wise. And since last year TAHAAN was homed in the Indradhanushya Environmental Centre.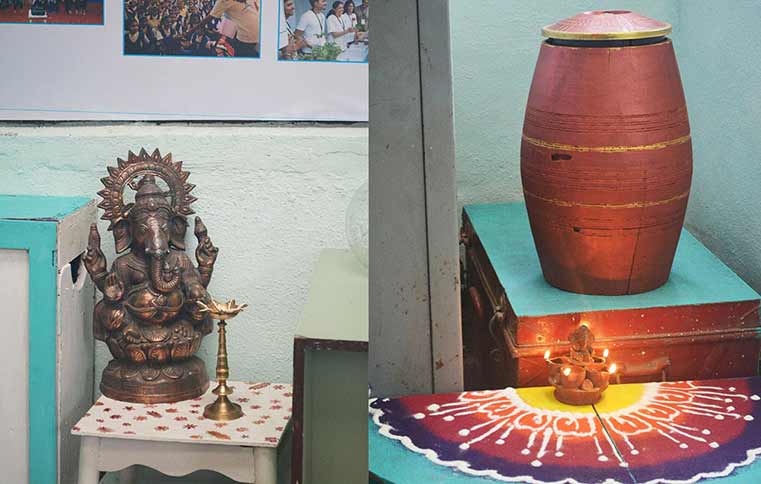 Back to 5 pm, the trustees and members, were lighting the lamp in front of Lord Ganesha's idol, who is the worshipped first before beginning of any event or starting something new. But, TAHAAN had already existed since 2016. So what was it for? Yeahhh! It was the inauguration of the TAHAAN's permanent office. No more rounds of the city to make. The ultimate question of "where to meet" was answered for eternity.
The place was the backyard of Ravina's home, which was to be reached after crossing a tunnel of plants. Very spacious and greenery all around. Open on two sides with a view of the home grown garden from side-ways and walls on the other sides.
One of the wall graciously displayed the photographs of the efforts TAHAAN had taken in the years to contribute its fair share of blood and sweat for betterment of Mother Nature and Water Conservation.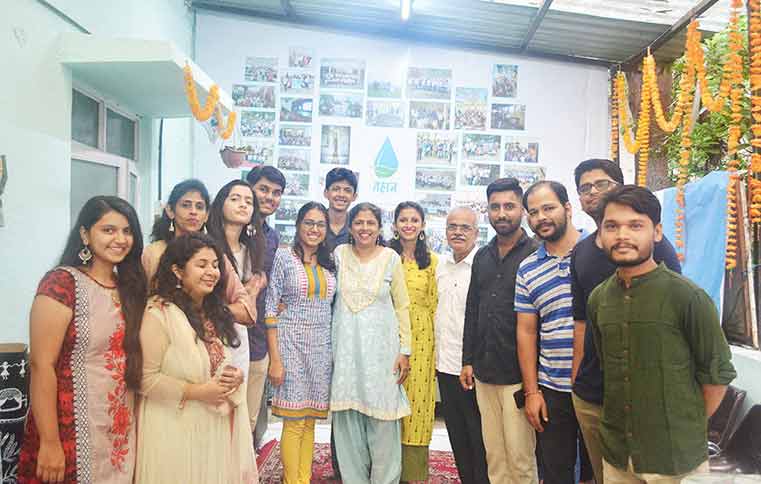 The memories were countless as were the deeds.
Neelima More Madam continued next and shared how the backyard was earlier full of stuffs from wooden blocks to her painting stuff (joking while she shared, how tough it was for her to give up all the stuff). The turn of fortune of the place was to be heavily attributed to the interns who worked hard to transform it into lovely office. Be it painting the walls, designing old material into new decorative stuff for office.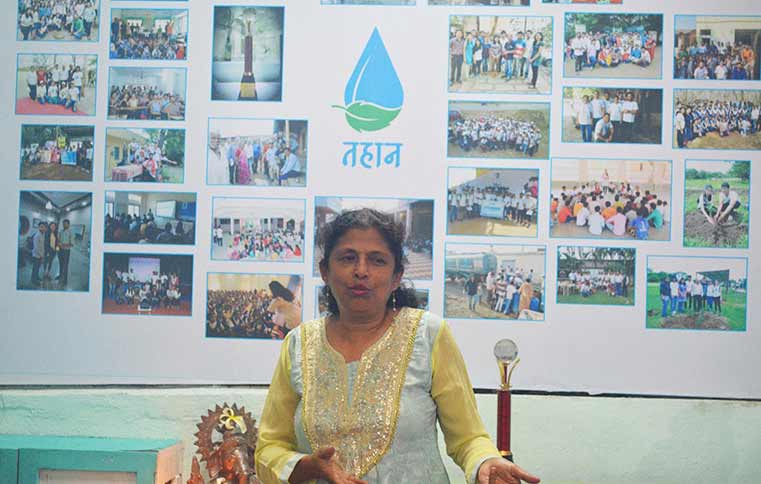 Kshitij gave a beautiful metaphor to TAHAAN as a person on a trampoline (bouncing net) in a way that when someone new starts jumping on the trampoline he/she takes time to get stable and then starts to capitalize. So TAHAAN is all healthy and stable now. Now is the time to capitalize.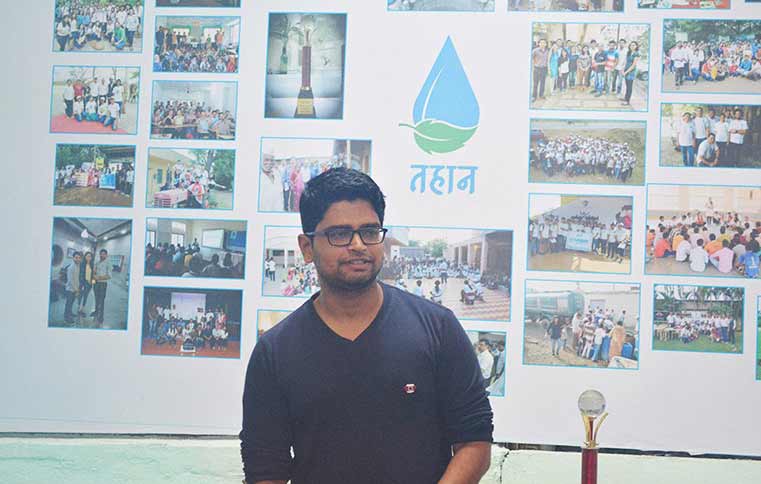 Rajat talked about his association with TAHAAN as a founding member and a torch bearer of the TAHAAN on social media front. He also shared that some people from West Bengal had send him a letter appreciating the work that these people as doing as an NGO, providing the evidence of wide spread of TAHAAN as a dedicated and committed NGO.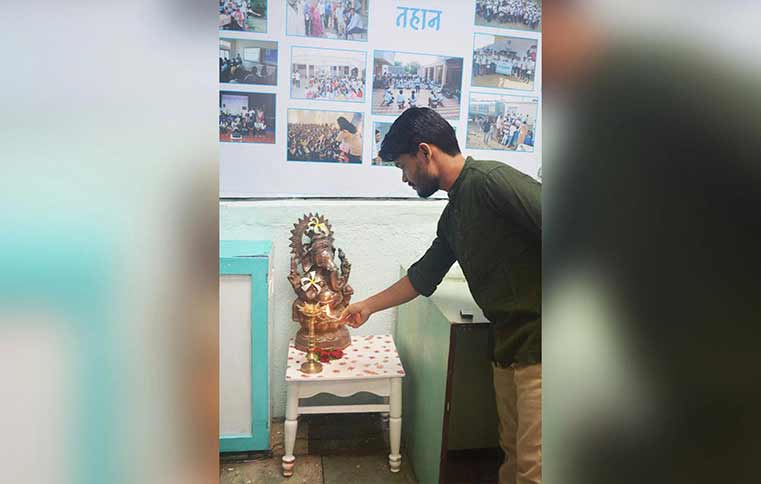 Ishwari shared her experience working with Tahaan from 1st July 2016 tree plantation to become one of the main writer for Tahaan's blog. She also shared few of her experiences where people from another states of India sent messages to Tahaan about her writing and Tahaan's work.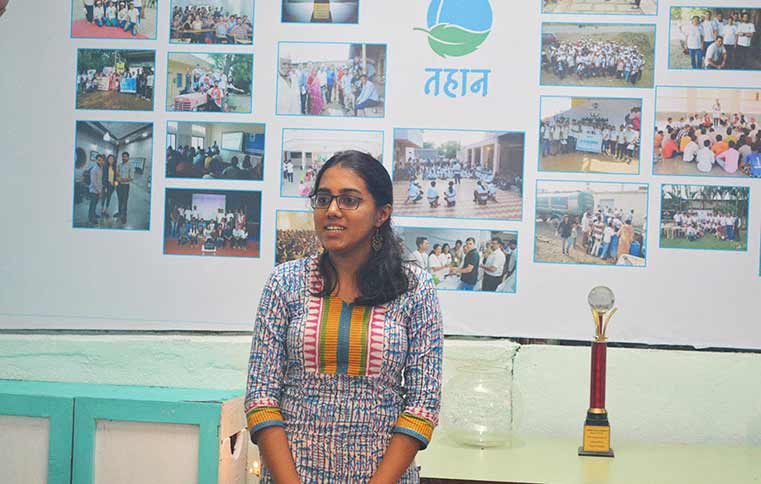 Suraj talked about his experience of creating a TAHAAN team on BARAMATI district where TAHAAN had provided water tankers and carried out several other tasks to help the locals there.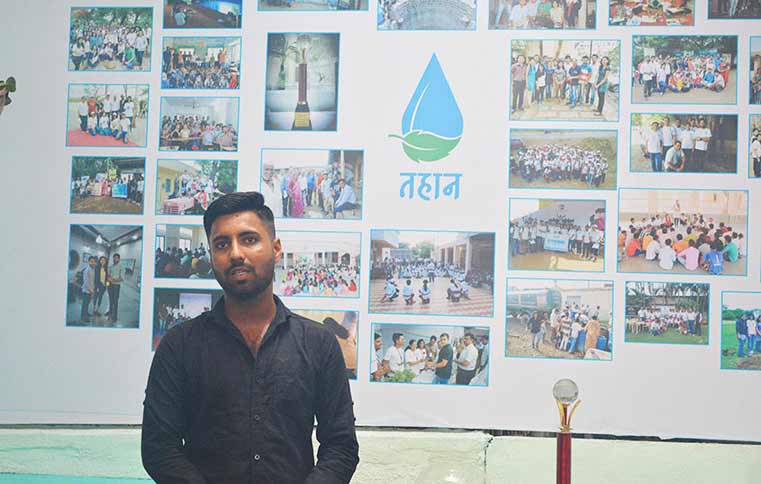 Poorva shared her story of how she got associated with TAHAAN and how she belonged here than anywhere else. She wished to stay with TAHAAN forever. Also, Thanks to her, Pulkit was present via skype.
And after everyone speech Sadhika one of the Inetrn of Tahaan sung two beautiful songs for the occasion. Which became the highlight of the event.
The parents of the founding members were present too and gave their perspective on the journey of TAHAAN. How they feared about their children who used to work till midnight planning events, arranging things and were always on the go for whatever it took to make the event happen without any hindrances.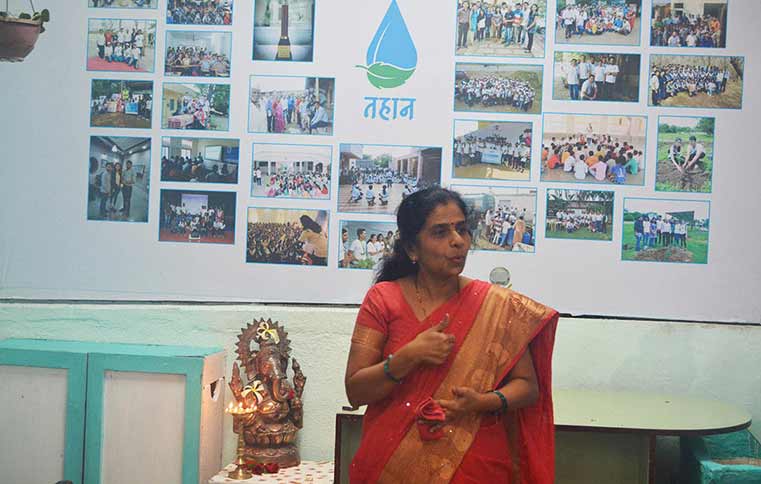 7PM The rain and cold was consistent outside but thanks to the new office. All of us were at one place, under a secured roof still sharing experiences and singing songs, feeling the warmth of each other's company.
But there was another place which seemed a bit empty at that moment. Stomach. Then came the snacks and more discussion, now with people following into groups and were enjoying the respective conversations along with samosas.
The photos and selfies were clicked- as a record of happiness that had engulfed this community of helpers as now there was- a PLACE to fall back on, a platform to bring more change for good, to give it back to Mother Nature, a PASSION to aid the revolution of water conservation with an aim that no person is left with a thirst (TAHAAN) and which is more, to PROTECT the element that bears us a life!