/ research
Sponge Cities: Breakthrough For Urban Water Management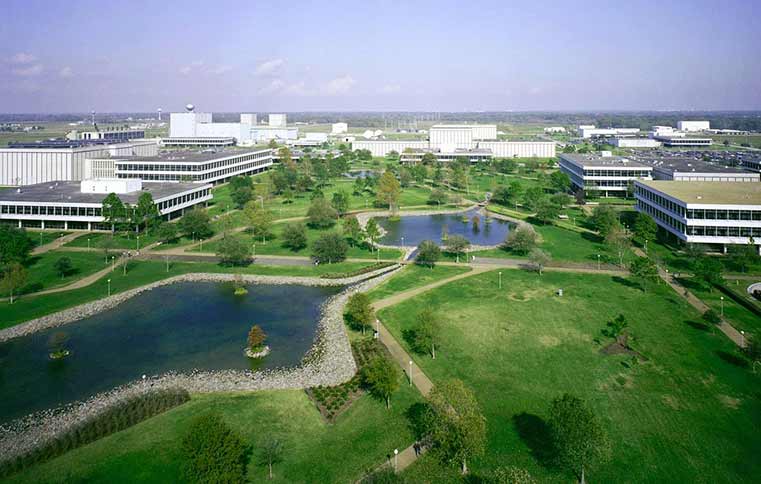 India has entered into the league of extraordinary gentlemen meaning, one of the fastest growing & biggest economies in the world, thanks to the huge consumer-market space.
But the financial capital, Mumbai still gets water logged with a few hours of continuous precipitation. Disrupting normalcy, putting 21 million lives at stake, everything goes to standstill- the railway, the airspace, schools, colleges, and what not.
The crisis keeps hitting the city every monsoon since decades, but no solution surfaces.
Then there is Chinese city of Wuhan, which was hit by a week of torrential rainfall causing metro stations & roads to flood, making up the estimated economic loss of 2.3bn yuan. It was a hard blow. This led to accelerated construction of Wuhan as sponge city.
But what is this sponge city? How is it related to rainwater? Is it a solution to flooding of metropolitan cities like Mumbai, Wuhan and others around the globe?
Problems that sponge city promises to tackle
Decreasing level of ground water- Due to paved roads and modern architecture, rain water finds no way to seep through the soil, which filters the water and lets it accumulate beneath as ground water for us humans to use and waste. Thus, reducing the ground water.
Polluting the water bodies- The water logging happens. the volume of rainwater above the ground and the used waste water is huge. The treatment plant cannot hold this volume and significant amount of untreated contaminated water is released into the water bodies. Rising the level of water pollution on the rationale of "human" advancement.
Lose of green spaces and balanced ecosystems due to sprawling- The fast paced urbanization has left no vegetation unturned but full of concrete structures.
This hinders the natural cycle of infiltration of surface water into the ground, rise in temperature due to unavailability of source of natural cooling, increase in CO2 levels as the plants are scarcely maintained within the city area.
Increased risk of urban flooding- Concrete hold the tall buildings & pavements strongly and also holds the rain water as it does not has the absorption property, thereby flooding the area. The abrupt climatic changes makes arrival of floods all the more intensely life threatening.
The Concept of Sponge City
sponge, noun, UK /spʌndʒ/ US /spʌndʒ/
[ C ] a soft substance that is full of small holes and can absorb a lot of liquid, and is used for washing and cleaning
Cambridge English Dictionary, Online Edition
Similarly, Sponge city is a method in urban city planning, first introduced by china, which absorbs the rainwater and this absorbed water then infiltrates the soil enhancing the groundwater level.
The techniques used for this are permeable roads, rooftop gardens, rainwater harvesting, rain gardens, green space and blue space such as ponds and lakes.
Benefits of Sponge City.
Risk of flooding gets minimized- Complete replacement of drainage system of a well-established city is an impossible task, but rain water can be made to percolate underneath the ground to significantly avoid the waterlogging which would then lead to flood
Increased water reserves for the city to use- Cities do not have to look for alternatives like rivers, canals etc., as replenished groundwater makes them self-reliant.
Improved vegetation spaces & healthier environment- The techniques like green roof tops, lakes, ponds, swales incorporates green spaces improving the quality of life making the environment more liveable.
Social benefits-. Recreational activities can also take place around these areas as they offer cleaner & healthier aesthetics
Enhanced biodiversity- Sponge city finally makes way for the balancing act of nature, meaning, maintaining CO2 level
Less pressure on the water treatment systems- Like drainage systems, artificial channels, and natural streams, also the treatment cost gets cut down.
The present cases of Sponge Cities
China is the frontrunner in terms of Sponge City projects as it has started a nationwide programme that expands over 30 cities. Under this scheme, cities must ensure 20% of the total area includes sponge features by 2020 which should retain 70% of the rainwater. By 2030, the 80% of the area should have sponge feature is what Chinese Government is eyeing for.
The roof gardens and swales can be seen in the surroundings of Berlin especially Rummelsburg. This shows the curiosity of German to implement the Sponge City model.
In the city of Chicago, USA, there are efforts going on through different methods like green alleys, permeable pathways.
Where does India Stand?
In a single phrase, Grim place. Many cities such as Chennai, Delhi, Bangalore, etc are going to run out of groundwater by 2020-21, according to NITI Aayog report.
Plus, over the past decade, India has witnessed numerous floods at various places such as Maharashtra (2019), Kerala(2018), Mumbai (2017), Chennai (2015), Kashmir (2014) to name a few.
India is get bruised both ways- lack of water & excess of flood. Thus, a lot has to be done to give a way to rainwater to get to the ground and avoid the calamity. Proper channelizing and storage of excess water can be harnessed by the Sponge city projects.
India is accelerating its mega dream of smart cities since the advent of 2010s. Incorporating the Sponge City idea under the realm of smart city project would save countless lives and millions of dollars.
Cost of making this into reality may be high, but the benefits these projects will provide are immense. Every year Mumbai suffers from downpour for at least a week if not more. During that period, millions of gallons of water can be accumulated and then stored in tankers to feed drought prone regions of Marathwada, and so on.
Lastly, the people need to get out of their 'I won't care, until I'm spared' psyche and look at Cape Town and if the long vision is blurred (pun intended) at Chennai, where the DAY ZERO has been reached, as the four main reservoirs feeding water to the city have gone dry.
THERE IS NO TAP WATER THERE, neither is the patience prevailing in Chennai(a lady was, as reported, stabbed by neighbour over water dispute) . To conclude, Sponge City maybe one of the best solutions to the water crisis, let us plead, to bleed, for the need, i.e., WATER CONSERVATION.