/ Green Heroes
A Small Heaven in The Heart of City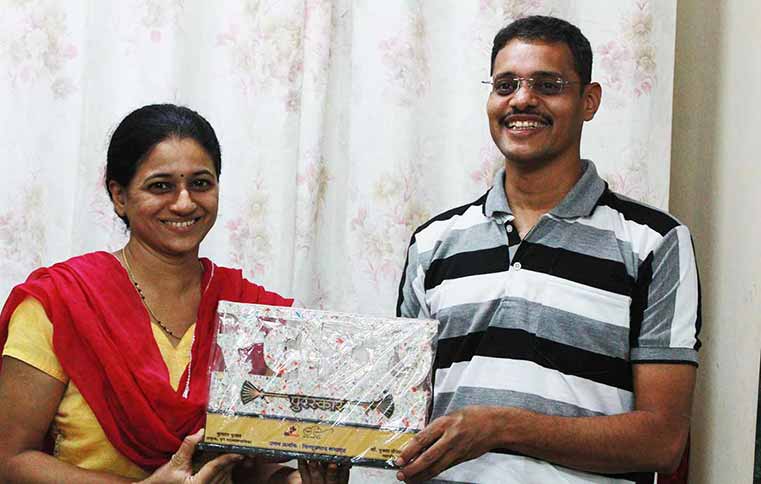 A hobby is something which makes you forget the world and however small resources you have to engage in that hobby you make it happen.
Living in a crowded area with around 30,000 vehicles commuting creates a polluted environment. Amod Dattatray Rahalkar is a resident of Sadashiv Peth, Pune and an ardent lover of gardening. His passion for gardening comes to live in his shared terrace of 700 Sq.ft.
Initially during his job, he had interest in gardening and started gardening with the help of nursery owners involving chemical fertilizers. After taking control of the family business of wedding hall and catering, the main question he faced was proper disposal of the kitchen and leftover food waste. Then his love for gardening put him on a path of organic gardening.
A friend suggested to take help from "Maharashtra Vruksha Savardhini" who work to teach people about organic farming. Mr. Rahalkar along with his wife took a course of organic composting for 4days conducted by Asha Ugaonkar and Digambar Ugaonkar who teach composting at a very minimal cost of 700/-.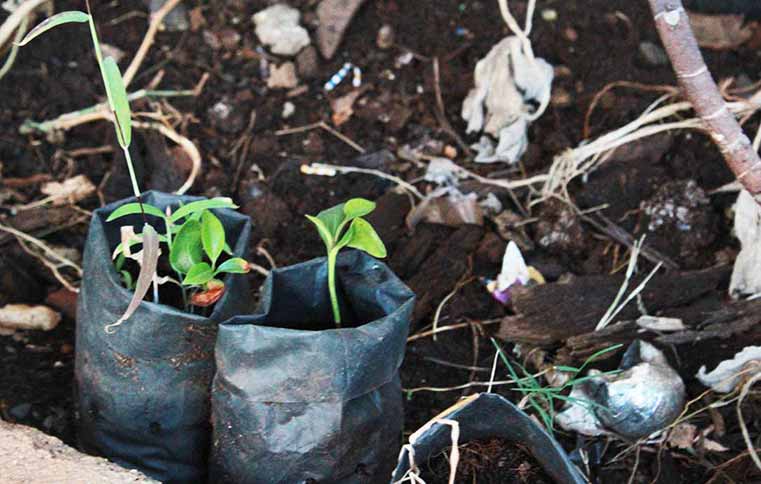 Taking the knowledge home, he was able to decompose the unwanted vegetable waste, but was stuck with the question of how to decompose the cooked leftover food from the catering business. The cooked food contained oil and spices which didn't fare well in basic organic composting method.
With the help of Kaustubh Yadre, a microbiologist who is into the business of composting he brought a drum which makes the leftover food decompose with the help of culture. Through experimentation he was finally able to select the right culture for decomposing waste. Mr. Rahalkar with a passionate heart continue organic composting and incorporated Vermi-Compost as well.
He believes that by discarding chemical fertilizers the integrity of soil can be maintained/preserved.
With everything settled down, now Mr. Rahalkar is able to convert all the green waste from his house into organic fertilizer for his garden.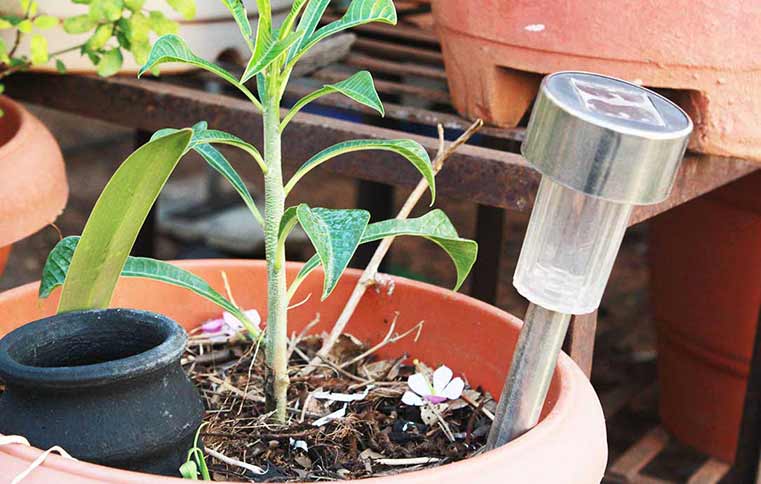 Expanding this hobby was not easy. The neighbors were wary of the composting project as they didn't want the waste to be near their homes. With the misconception of compost inviting all kind of diseases the neighbor were reluctant in starting this project.
Also in early stage of gardening due to lack of knowledge many plants didn't survive. This scenario didn't make Mr. Rahalkar give up. He continued his work and made people around him understand the importance of organic gardening at home.
He cultivated plants like chili, bitter gourd, pomegranate, papaya along with many aromatic flower plants. Sharing his outcome from the garden with neighbors made them support the idea. The terrace garden attracted more than 20 species of birds never seen in the locality and butterflies too. Having a terrace garden keeps the rooftop cool during the summer season.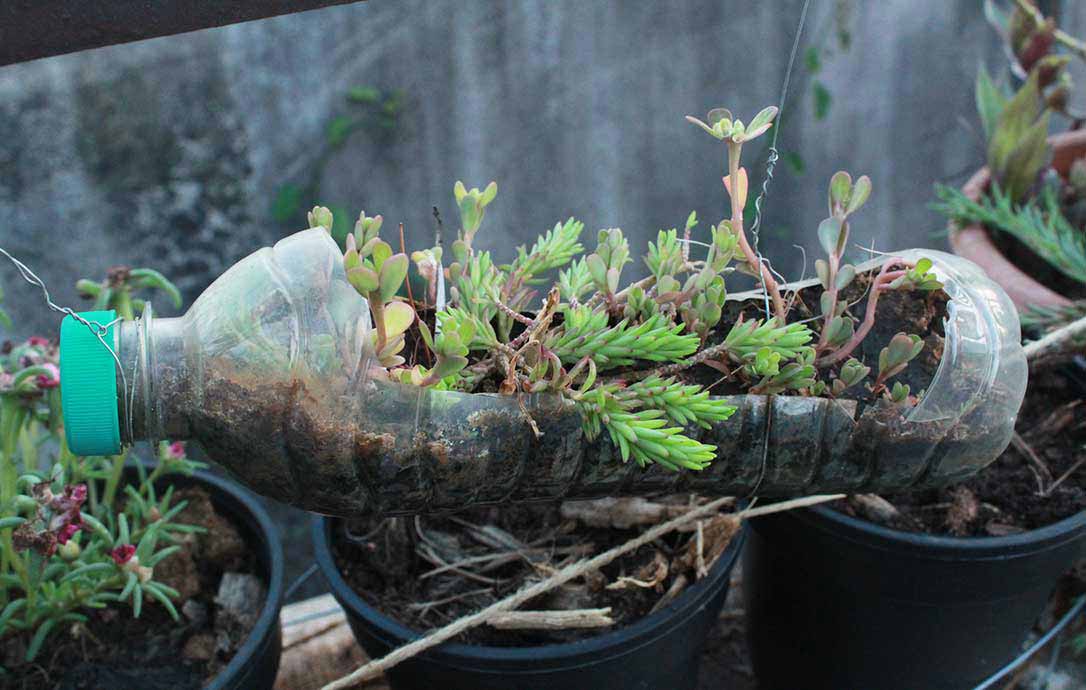 The garden is watered by sprinkler irrigation system and a time of 10 mins watering per day is sufficient for the plants. He has also made provision to use the rainwater to sip into the ground by channelizing the flow. He wishes to have a water filtering system but at the moment is not possible with the construction of building.
Maintaining the garden is not a costly affair according to him. The only direct cost comes from the installation of sprinklers and electricity used to run them. The culture used for decomposing is cheap and one time purchase can be used for 6 months.
Also the soil generated from vermi-compost helps reduce cost of buying soil which can be used for buying more plants.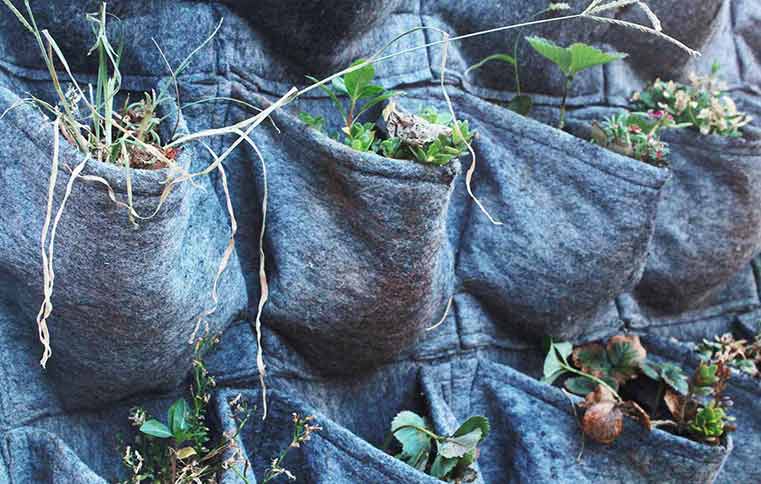 Mr. Rahalkar is strict about not using chemical fertilizers which leave residue and consumption of it causes various types of diseases. He uses organic fertilizers from his compost which is sufficient to provide the Nitrogen, phosphor and potassium requirement.
He buys fertilizers which provide micronutrients at a minimal rate. He makes use of "Jevamruta" which is mixture of cowdung, jaggery and besan. Besan helps grow bacteria acting as a catalyst in this process of fermentation. The mixture is kept for two days to ferment. After dilution with lots of water this is given to plants.
Mr. Rahalkar shares the hobby with his wife who has equal interest in gardening. PMC organized a competition for people who are into composting and does not throw their kitchen waste outside.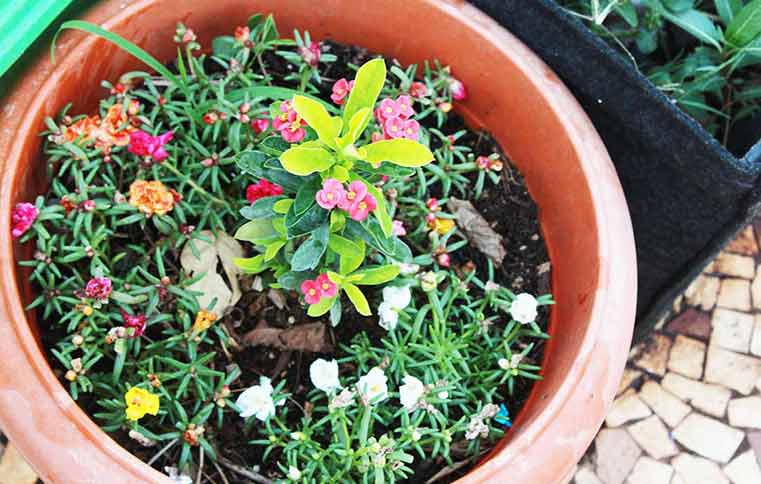 PMC invited the members of a NGO "Janawani" to judge the competition. They were given the first price for their enthusiastic project and the amount of waste they were able to manage with so much less man-power. They were awarded with a trophy and cash price of 21 thousand.
The passion of gardening is not limited to his household. The Rahalkar couple like to impart their knowledge and experience in helping people similar to them. Going beyond the household they has also trained people from 8 different housing society how to compost.
"Organic gardening group" is an initiative started on social media by the pair where people having same interest or want to start gardening come together and share their knowledge.
The group meets once a month and they arrange lectures from experts in different aspects of gardening. People not only share knowledge but excessive plants and seeds with each other. We hope they continue their work to make every home in the city green. Their terrace garden is indeed a small heaven in the heart of the city.