/ Green Heroes
Trailblazer of Soil Less Farming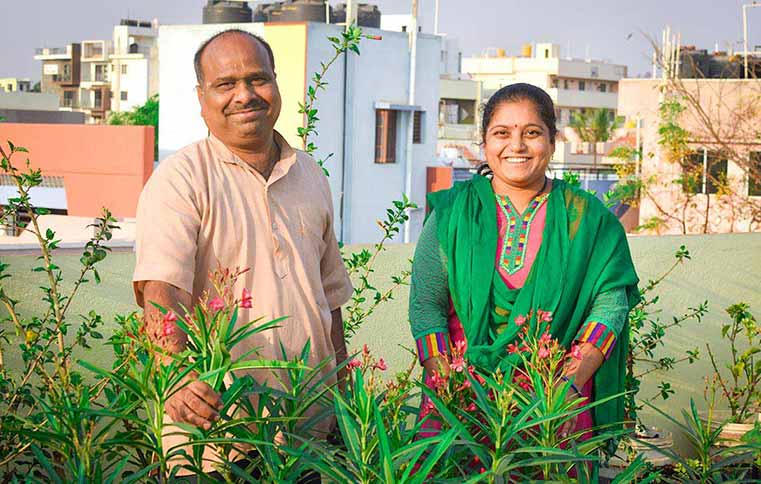 Mr. Raghavendra Konnur is a name that rings with organic gardening. Being a veteran in the field of organic gardening he is always ready to impart knowledge he has learned over the years.
He is an Electronic Engineer and Entrepreneur. He started 10 years back in 2008 and has never looked back. He now has an area of approximately 3200 sq. ft. for his organic garden housing more than 1800 trees.
Mr. Konnur introduced soil less gardening and has been following the practice since. All he has is a cocopeat which acts the media for growth of plants. His garden is divided into two types of plants namely vegetables and ornamental trees and some seasonal plants as well.
A staunch believer of organic farming and its advantages Mr. Konnur uses Jeevamruta as the base compost. Also in addition sometimes he uses sheep dung manure. To water this large area of garden he has installed drip irrigation.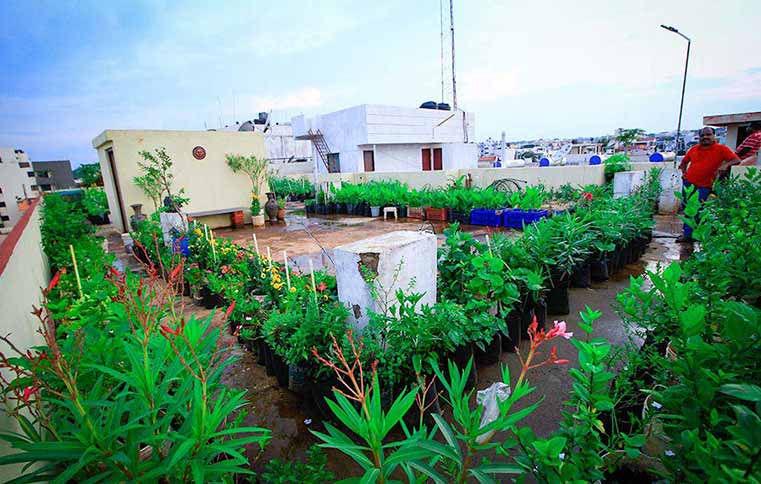 The Drip irrigation is programmed to automatically start at scheduled time. The overall irrigation system cost him 15 thousand. Due to drip irrigation there is optimum utilization of water which plants need. Along with Jeevamruta he also uses green waste, Ghan jeevamrut, Panchagavya, Green Slurry.
Mr. Konnur is well recognized in the field of organic gardening and has received many accolades for the same. He was felicitated by University of Agricultural science at Dharwad as an Innovative Terrace Farmer in the year 2017-18 for his contribution in terrace gardening.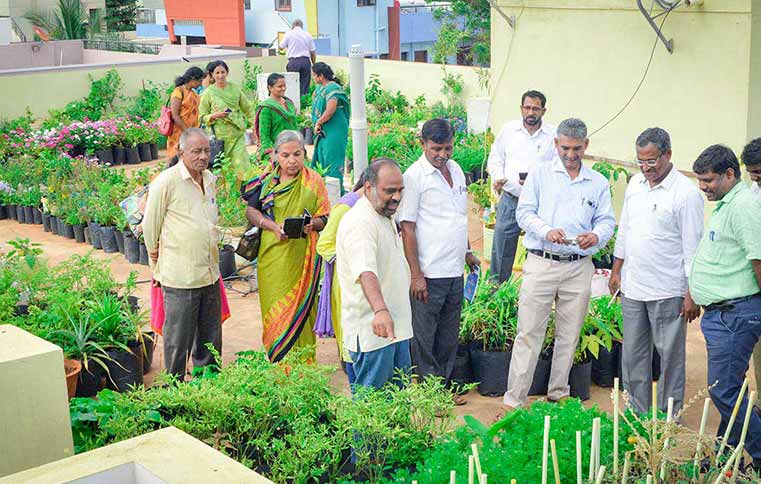 He has also received awards by Horticulture Departments of Hubli and Dharwad. At first people were not keen on his ideals about gardening but now are adopting his methods. His aim is to share his tips and tricks so that everyone can have a terrace garden.
He has worked with NGO's to spread word about Soilless Terrace Gardening and Natural farming. He has been invited as a guest lecturer by many rural development bodies, NGO's and schools.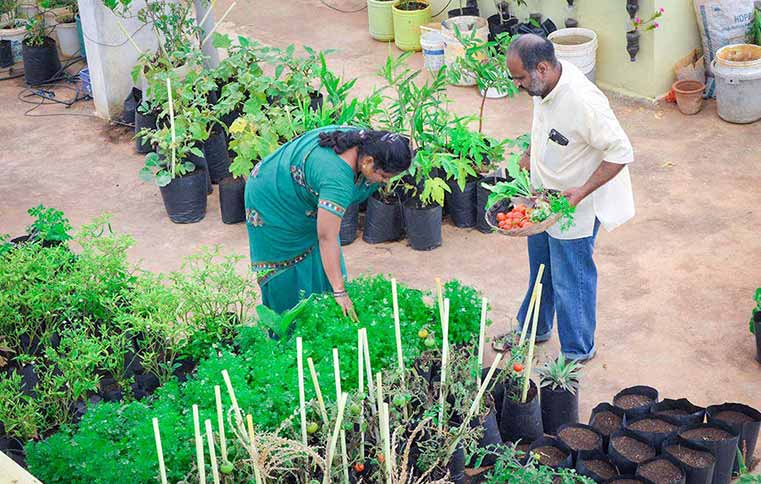 A very humble man whose mission is to get rid of chemical based farming and introducing zero budget natural farming. We appreciate his efforts and hope to learn from him.
SPECIAL THANKS FOR MY FAMILY:
My Wife Parimala R. Konnur
My Mother Sujata R. Konnur
My Daughter Shambhavi
My First Younger Brother Prashant R. Konnur
His Wife Sunita
His Son Omkar
My Second Younger Brother Pramod.R.Konnur
His Wife Gayatri
His Son Mukund