/ Green Heroes
Beautiful Story of a Rooftop Garden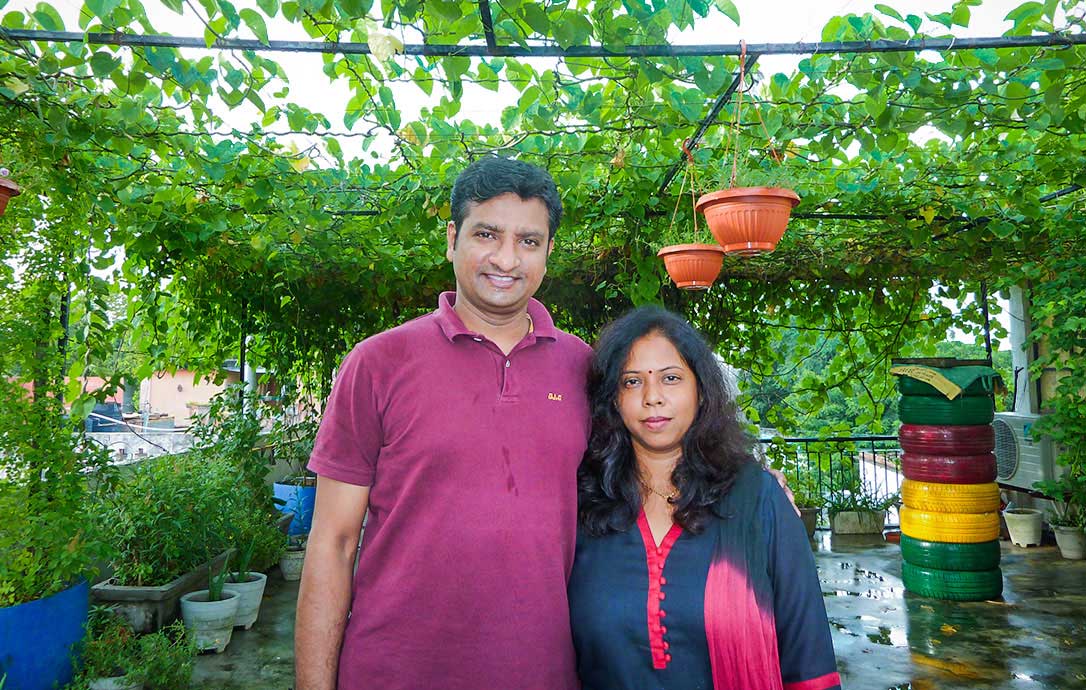 Who doesn't like green spaces? Amidst the growing concrete jungle around us (caused by us); a dash of green always feels welcome.
As we can't venture into the jungle every day to get some peace of mind and oxygen, some residents of the city bring oxygen and the ultimate solace, to their terrace gardens. Add sustainability to the mix, and we have a winner.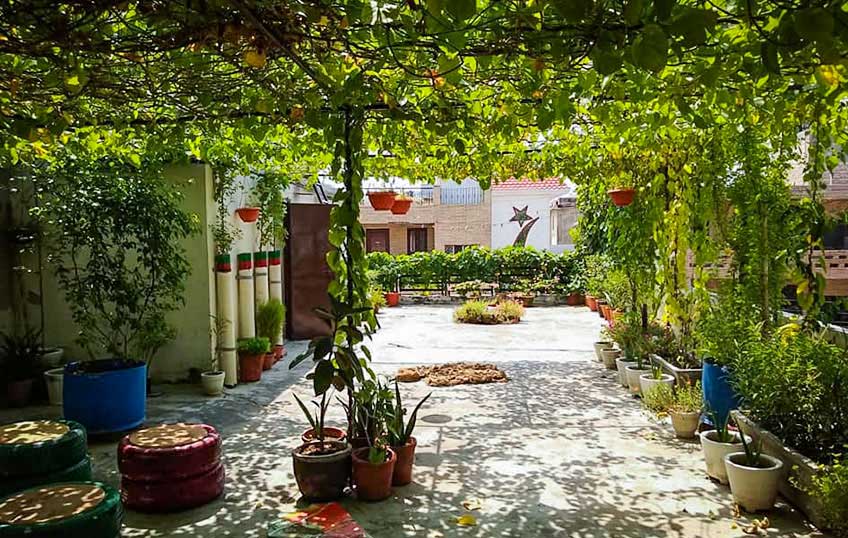 At "Parichay", we cover all these green heroes who don't really need capes to show them off. Even the smallest and simplest actions can pave a way for a better future, and they know it.
One of such heroes we are going to meet today is a lovely couple, Mrs. Mekhla and Mr. Vikas Bansal who were all smiles and kind enough to show us their garden.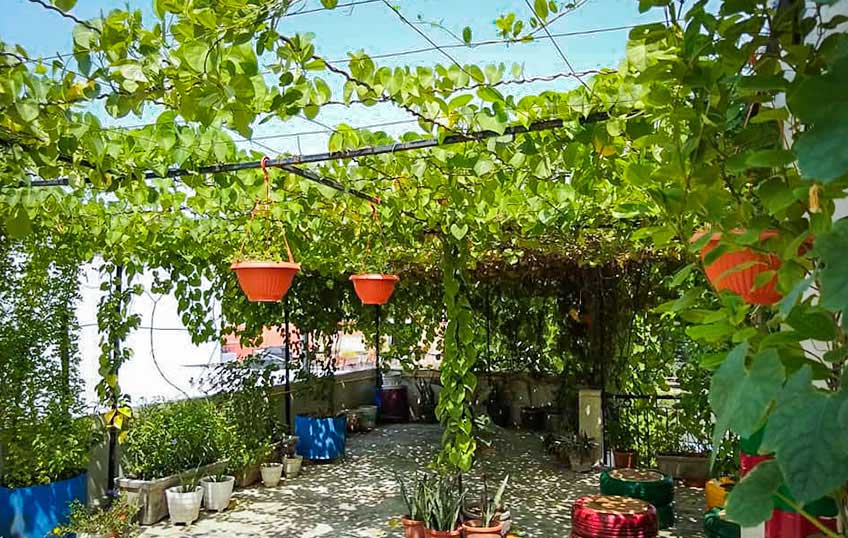 The Bansals' have a beautiful organic garden on their rooftop with a variety of more than 30 plants nourished and catered by themselves, like their family. Medicinal, ornamental, fruits, vegetables. The Bansals' have it all.
Their roof is covered with Giloy plant (Tinospora cordifolia) and variety of plants planted in ceramic pots like Ficus, Aloe vera, Tulsi, Exora, Hibiscus, Palm tree, Ashwagandha, Haldi, Kewra, Madhu Malti, Champa, Lemongrass, Mint, Chilies, Mango tree, Sada Bahaar,Bougenvilla, Motia.. like a refreshing mini jungle!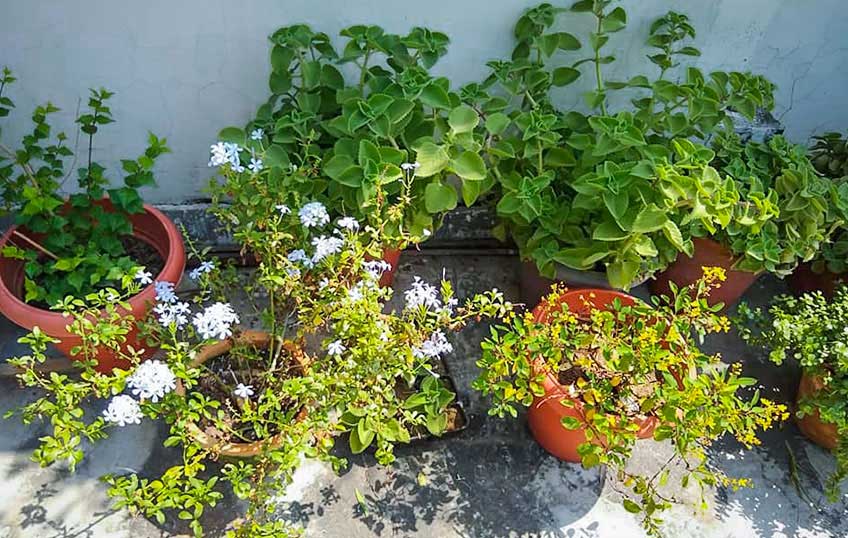 For a wonderful garden, one must have a good soil and compost provided to the plants. When we asked them about it, they replied that they use homemade compost from kitchen and garden waste. It was their innovative method of decomposition which spiked our interest.
They collect the biodegradable kitchen waste and garden waste in an old plastic paint bucket and drums. Using an old bucket with lots of holes, they fill it with dry leaves, dry cow dung, eggshells, soil, charcoal ash and keep reshuffling material in the interval and once it is filled more than half, they leave it for decomposition process for the next 2 to 3 months.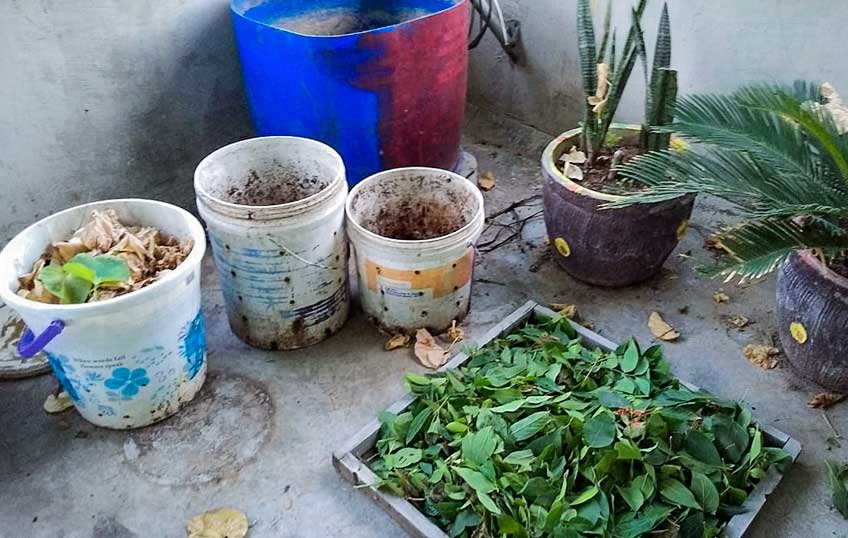 They are well aware of the harmful effects chemicals bring with them, so they do not use any chemical to fasten up the process. After the decomposition, they dried up the entire mixture and filter it through steel net for finer manure.
The end product is a pure natural compost, going in the plants and veggies they grow giving them the healthiest fruits and vegetables possible! How great is that!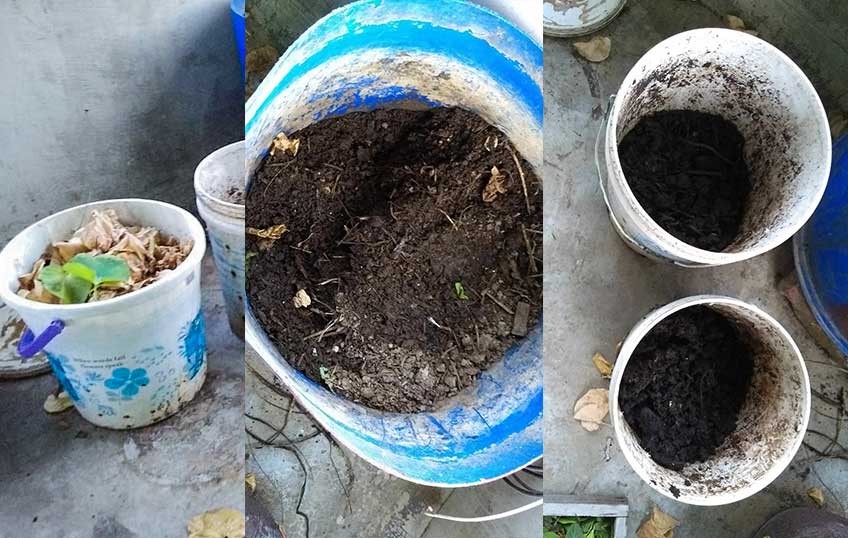 For growing 30 plus plants we asked them about their water usage. They replied, around 40 liters! But those 40 liters comes from the RO water purifier waste. The water which is usually thrown away is being used to watering the garden.
They water the plants in early morning or in the evening when the transpiration rate is low, that too by a water can to spread the water evenly across the soil surface. They also recycle the AC water drain for housecleaning purposes.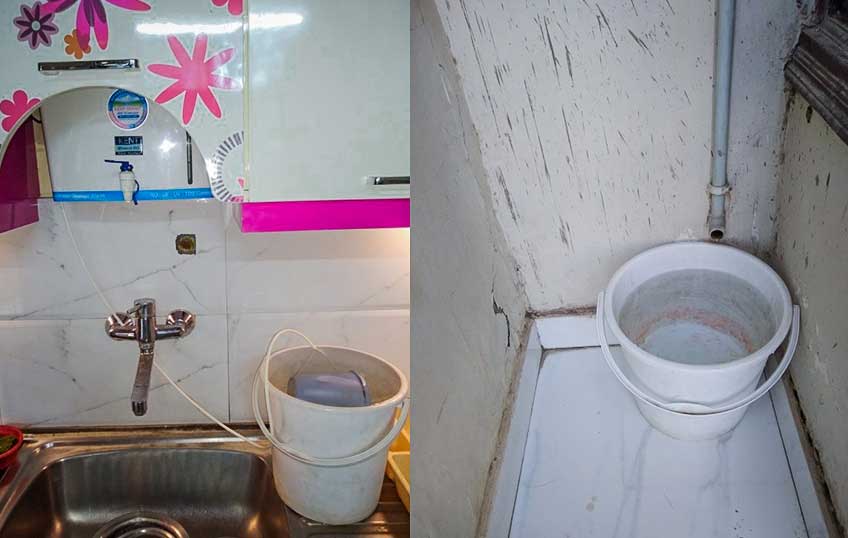 Along with this, they also collect the water from hard water softener plant generating during recycling process, Amazing isn't it? The most amazing thing, they save a whopping 300 liters of water a week!
A big change doesn't have to be anything huge. We can save the nature while living our normal lives consciously and Mr. and Mrs. Bansal proves that.
Their hard work has inspired their neighbors to start gardening and to adopt sustainable practices. Their personal achievements, all being achieved just at their home, are listed below, which we all would agree, are remarkable.
Last month, they have generated 15-20 kg of compost from garden waste only.
Saving more than 50 kg of kitchen waste in a month, and generation of 10 kg of compost out of it.
Saving 50 to 60-liter water every day with collecting RO waste water and AC water
Reducing room temperature by covering the roof with Giloy leaves—great idea!
Making of homemade syrup out of their garden Tulsi and aloe vera and Giloy
Public awareness by encouraging people to plant more trees and they have also created a playground and a park for their society!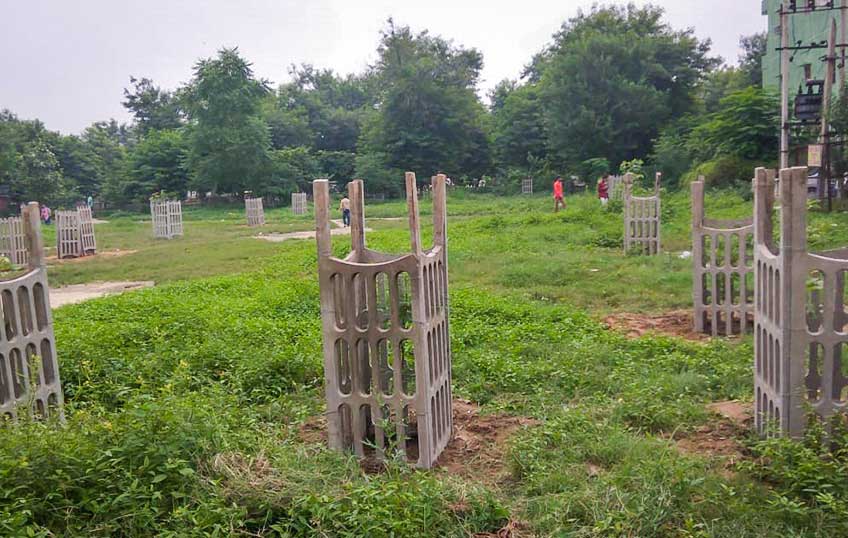 The only way to save the environment is everyone doing their bit. We hope that there are more Mr. and Mrs. Bansal out there, doing their bit. If you know anyone, or you are one of them, please let us know, "Parichay" by Tahaan will happily come there to know about your work and get inspired!