/ Green Heroes
Difficulties in the face of organic farming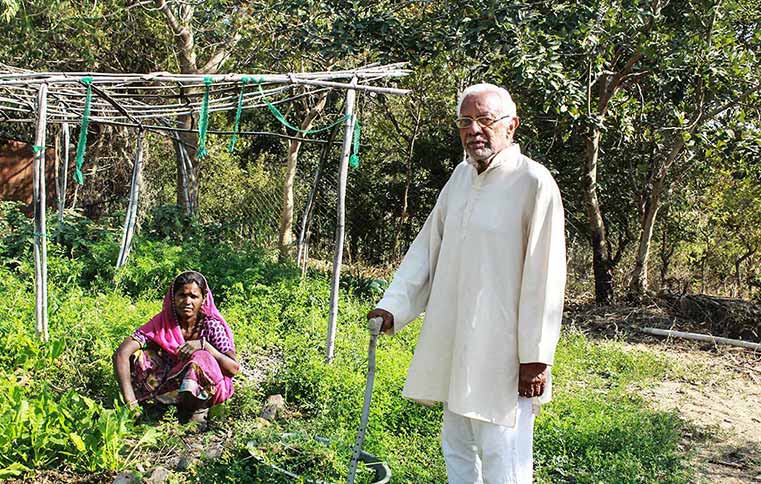 Dr Mehta is a retired HOD of Udaipur Agriculture University, who became a partner with Swaraj and Shikshantar after contributing his land to the university. It was his vision to do something for the environment. So, he created an ashram on the outskirts of Udaipur, where people could work on conscious living. It took him 27 years to turn the barren land in Kundal village to an evergreen ashram called Tapovan Ashram with the help of the villagers, advising them on the techniques and guiding them using his knowledge. He is now happy to have achieved his vision and believes that he has left his land secured in the good hands of his partners.
It is his selfless determination that has made us admire both his efforts and how admirably he converted a land that was once barren into a resource full of life and energy with growing soil potential.
Now as for how he converted his barren land into an evergreen lush we look to the techniques.
He has adopted Amrit soil farming which uses cow dung, cow urine, and jaggery in decisive proportions instead of harmful fertilizers and avoiding soil less farming. In is 15-acre land, the usage of water is also minimised by adopting drip irrigation system and sprinklers, enabling efficient use, and using rain-water harvesting system to source sufficient water for the crops. Sometimes due to water shortage it becomes difficult but they still try their best in providing and caring for the crops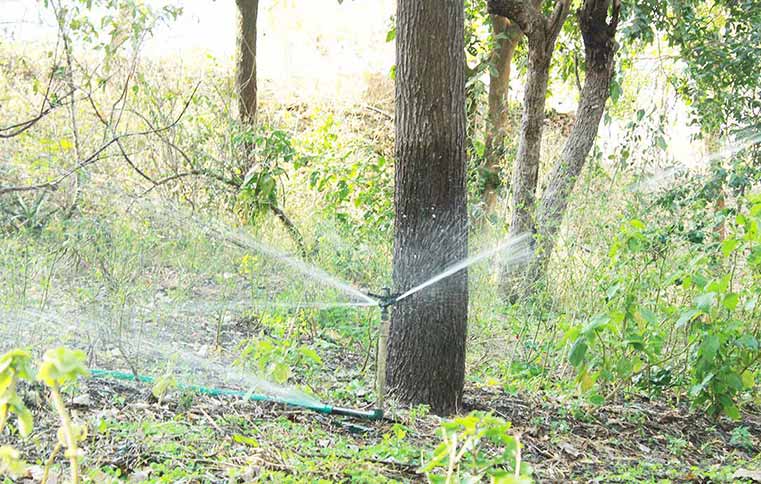 By adopting this method, they have been able to grow any kind of tree and plant on their land. As of now they have grown curry leaves, amla, coconut, banana, chiku, nilgiri, sitafal, dhaniya, papaya, chilly, beetroot, pumpkin, tomatoes and many more.
We also asked some hypothetical questions to him which again show and prove his realism and selflessness for his vision and the environment.
When asked what he would have done if not farming, he replied that he would still have worked for the improvement in the terrible soil belt.
Asked for the possible result of farming in a land with more water, he replied that they couldn't have gotten the same outcome and it is very common for some resources to be available at one place and not be at another so it is important to adjust and also take into consideration the requirements of the soil, whether or not it needs more water.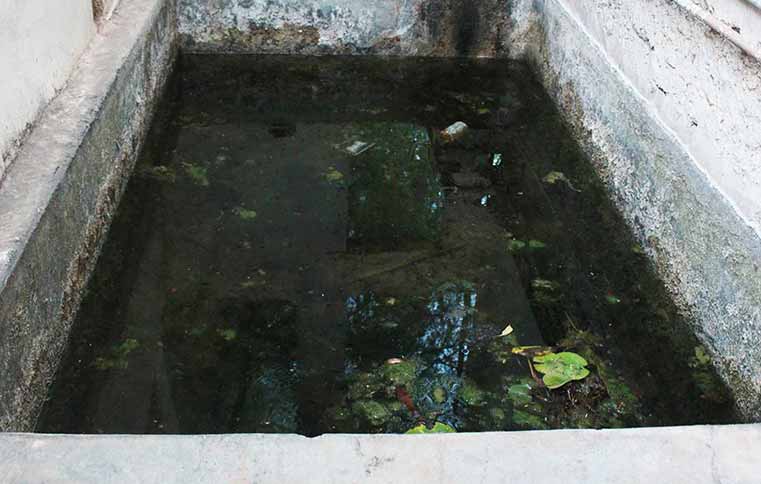 The organic farming has been adopted in the hopes of reversing the damage that the green revolution has caused to the condition of the soil but not many people are aware of its benefits and the commercial sector, in order to gain profits has been pressing on with the continuous sale of chemicals and fertilizers by lying and using the ignorance to their advantage. Therefore, we asked Dr Mehta what people usually assume about organic farming, to which he believes that people are lying when they say that chemicals are the only way to improve the land when in reality it destroys it.
As for the peoples view to his efforts, it has a different story to tell. People appreciate him and his achievements a lot and have felt inspired by him to start organic farming as well.
Such an admirable work has hurdles which it needs to overcome but despite overcoming the natural factors it is the political and the social factor which prove to be the most difficult ones to overcome. Dr Mehta has expressed his grief over the land appropriation for constructing a highway. It was his wish to have kept that part of the land out of city, and now believes that in the coming 10 years, with the construction of huge buildings it will be converted into a city and there is nothing that they can do to stop it.
Thus, Dr Mehta has become a pioneering inspiration for all around him and his vision has helped many achieve theirs and helped everyone as a society to take a step forward in the new revolution for the farming world, to improve and strive for further development in this sector. And we hope that more and more people start taking initiative for this sector as farming is a vital backbone for our country and if this sector fails, no matter how developed the technology and the infrastructure might be, if we cannot feed the nation we cannot be the nation we envision ourselves to be.